Happy Monday Everyone!
I have caught crafting fever here lately, and I have so many projects swirling around in my head! I blame it on Pinterst, the most addictive site ever with the most amazing pictures of projects I could ever imagine!!!
I am in the process of making our apartment a home, and I focused on our guest room this weekend. The wall behind the headboard needs some major TLC, so I made up my mind to create a DIY project using cross stitch hoops and fabric. I first spotted the idea on Apartment Therapy, and there are quite a few variations on Pinterest and other DIY sites. I really love how it turned out!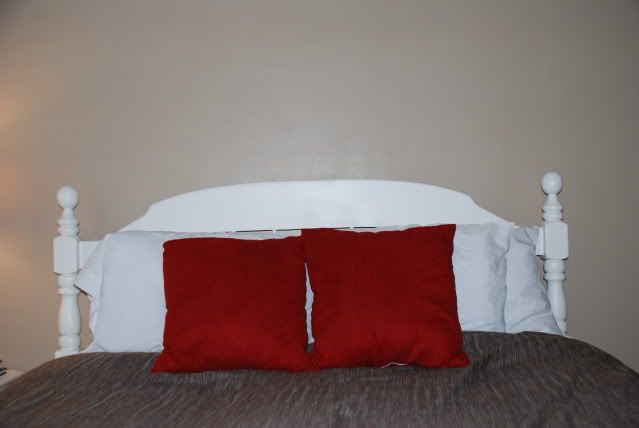 As you can see, the wall needs some love. I chose fabrics with white, turquoise, and red to brighten the room and to make it feel inviting and feminine.
I bought 11 hoops of various sizes and 9 single cuts of fabric. I actually found these at Wal-Mart by accident while I was in the craft section looking for something completely different. The pieces of fabric were just 99 cents each!!!
I laid out my pattern (which changed quite a few times).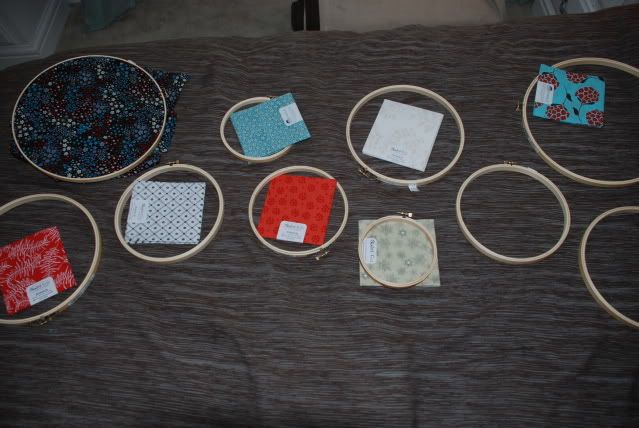 Before placing the fabric in the hoops, I steamed the wrinkles out. Once everything was steamed, I placed the fabric in the hoops and cut the fabric once the hoops were tightened. The longest part of the project was cutting the excess fabric as closely to the back of the hoop as I could so you couldn't see it once the hoop was hung on the wall.
After 3 hours and $25, this is how the wall turned out!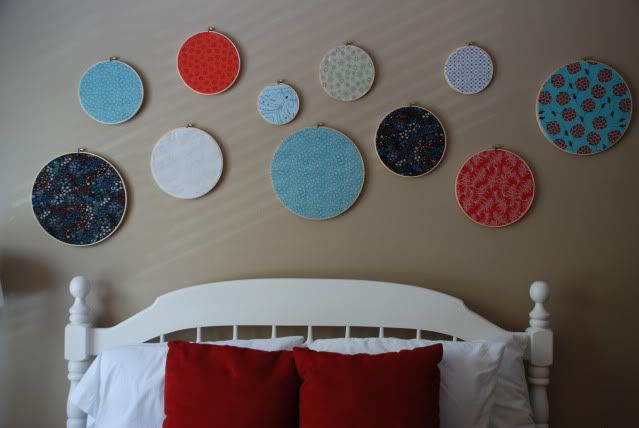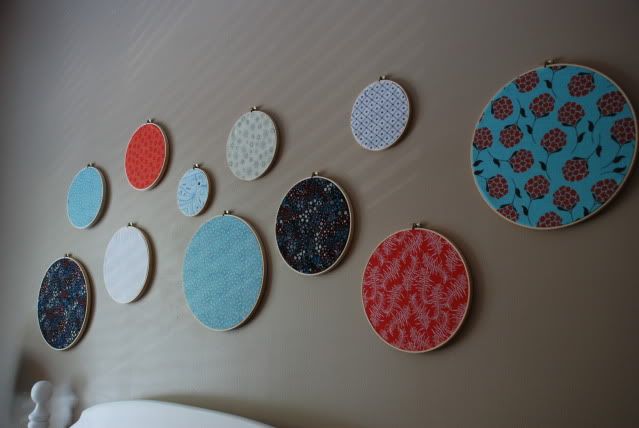 I can't wait to decorate the rest of the room. I have a red side table I'm going to add, and I am going to complete another fun project with the cut fabric I have left. I am eager to see how the finished room turns out. I just know I like sitting in the room much more than I used to!