It has almost been a week since Turkey Day, and I am still basking in the time we spent with family and the delicious food tour we took of Pittsburgh. Unfortunately, I haven't quite recovered from the two 14 hour drives through 7 states that we made in four days, but I'm getting there.
Michael's brother Sean and his wife Caroline are new to Pittsburgh, and they wanted us to come see the city for the holiday. I didn't have high expectations of Pittsburgh, but the city truly impressed! Sean and Caroline live in a lovely area known as Squirrel Hill that is walkable and filled with shopping, bars, and restaurants. I miss the days Michael and I walked everywhere in Australia, and I hope to one day live in a place that we won't have to rely on a car so much.
Thursday was devoted to Turkey of course. Sean and Michael fried 4 turkeys (one was given away). The five of us ate three turkeys and mashed potatoes with gravy, sweet potatoes, stuffing and dressing, green bean casserole, cranberry sauce, and pumpkin cheesecake.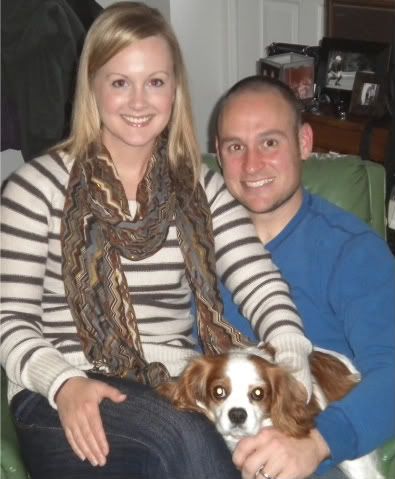 Our Thanksgiving puppies Scarlett and her cousin Dolly begging for turkey!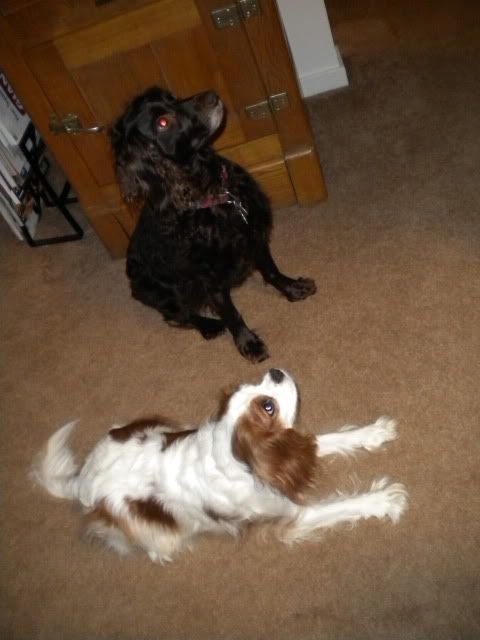 On Friday morning, we drove to the city's Strip District. Though its name sounds suspicious, the Strip District is a mix of individual markets and vendors offering anything from scarves, Steelers gear, and spices to food ranging from fresh fish to Mexican and Asian street food. This was our interpretation of Black Friday shopping, and it was fabulous! Every now and then between stores, we made several stops on what I dubbed the Pittsburgh Food Tour.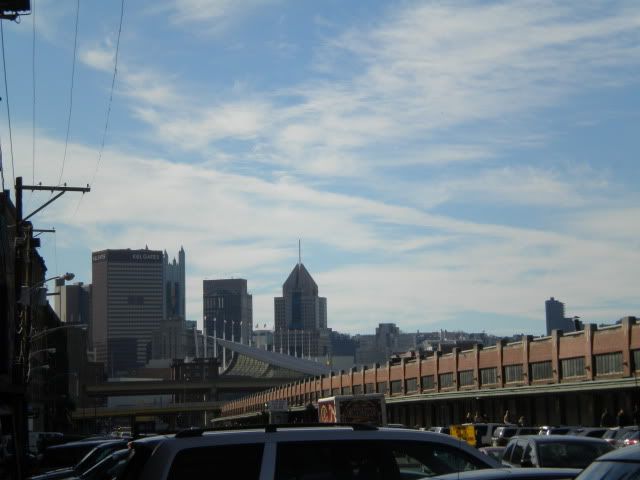 We started out in Italy with homemade Italian Pepperoni Rolls. These fresh from the oven rolls were 2 pounds each. We had the gentlemen split it in fifths, but I am certain I could have eaten the whole thing. Here is Michael waiting in line to purchase his first piece of pepperoni heaven!
The next stop was the Mexican Market where Michael ordered two of the freshest tacos I have possibly eaten. After eating from the taco man, we walked down the block to Peace, Love, and Little Donuts. Here, we experienced our first taste of Maple Glazed Donuts with Bacon!!! YUMMY! YUMMY!!!!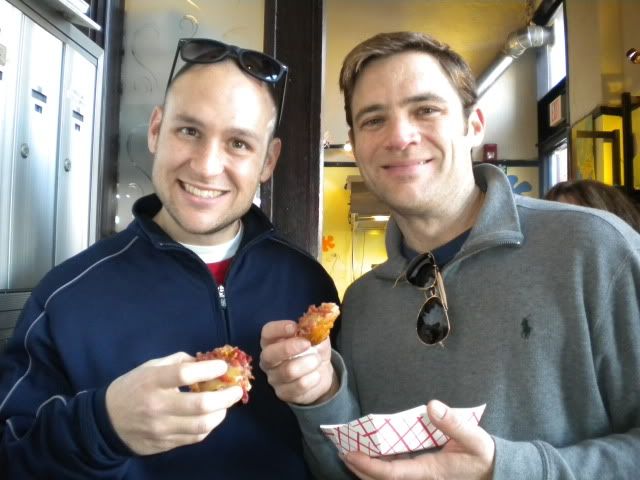 A few hours later, we got the bright idea to eat some more! Sean took us to a Pittsburgh institution called Primanti Brothers where the sandwiches are piled high with meat, vinegar coleslaw, and french fries. Here are our sandwiches getting ready for fries!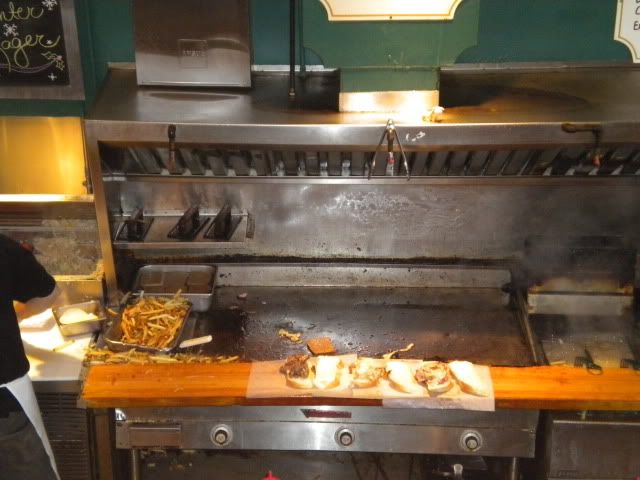 We packed our bags and headed back home on Saturday afternoon. We braved 14 hours straight in the car and finally arrived in Birmingham at 4 am on Sunday morning. Another Thanksgiving has come and gone already, and I have now celebrated 29 times!!! I hope you all had a wonderful Thanksgiving!