This weekend, I traveled with my friend Nicole to Fairhope, AL for her first baby shower! Nicole is married to one of Michael's best friends Chris, and she and I became great friends when we moved to Birmingham. I feel so blessed that she asked me to be a part of this special weekend. Her wonderful parents hosted us and treated us to a delicious dinner on Friday night at the Fairhope Inn and took us on a tour of this sweet Gulf Coast town, including the property where
Sweet Home Alabama
is filmed, before we left on Sunday. The rest of the weekend was devoted to showering Nicole with all things blue for Baby Boy Arvin who will be debuting April 24th!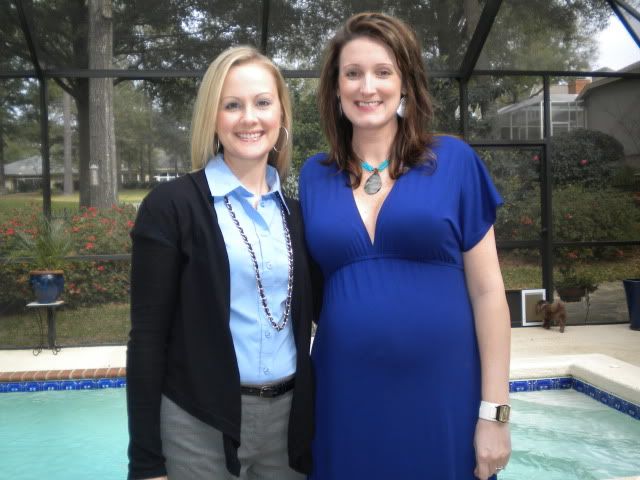 Me and Nicole before the shower
Her sister-in-law and sorority sister Meghan came down for the shower.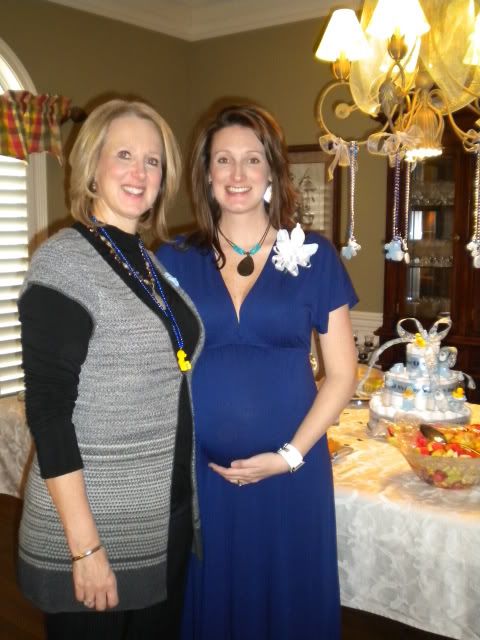 Nicole and her mom Brenda, who just may be the most excited grandmother ever :)!!! It's so sweet how much she loves her grandson already.
The precious and delicious cake!
The diaper cake. These are such a great idea for a baby shower.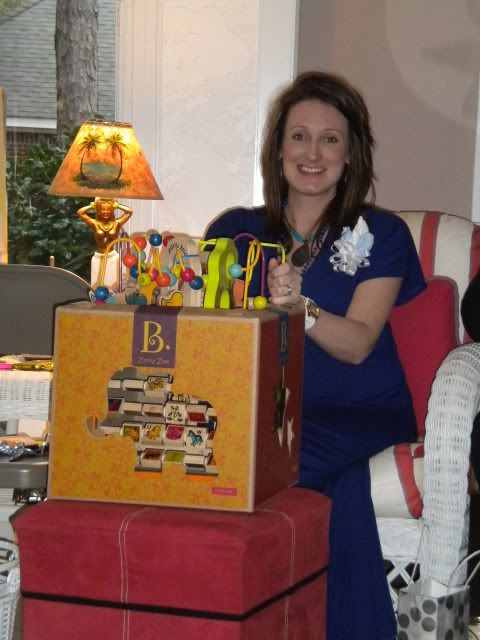 Nicole and Baby A's cube. She was so excited about this gift!
Nicole and me in the gardens at The Grand Hotel at Point Clear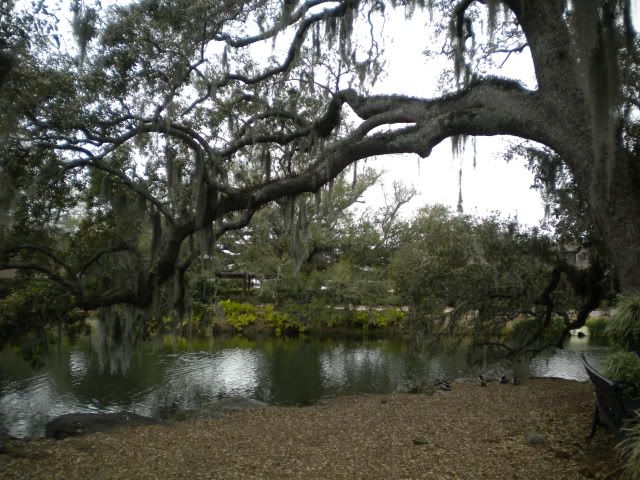 I love these trees!
I cannot believe that Nicole is about to be a mom. I had a wonderful time sharing this experience with her!