Mom and I spent our last full day in NYC with my cousin Kelsea. We took the subway to Lexington Avenue where they were having a street market. After the market, we walked to Bloomingdales, where Kelsea works. It is such a nice department store! After Bloomingdales' we spent some time in Central Park, which is absolutely gorgeous. I wish we could have spent an entire day there. From Central Park, we took the Subway back to Rockefeller Center to go to the Top of The Rock observatory deck. Wow! What an amazing view! Since it was our last night, we took the subway to Kelsea's apartment in the lower east side. I have lived in tiny spaces, but her apartment is truly miniature. She definitely pays for the location! We ate Mexican at a restaurant in her neighborhood then mom and I took a cab back to our hotel to pack.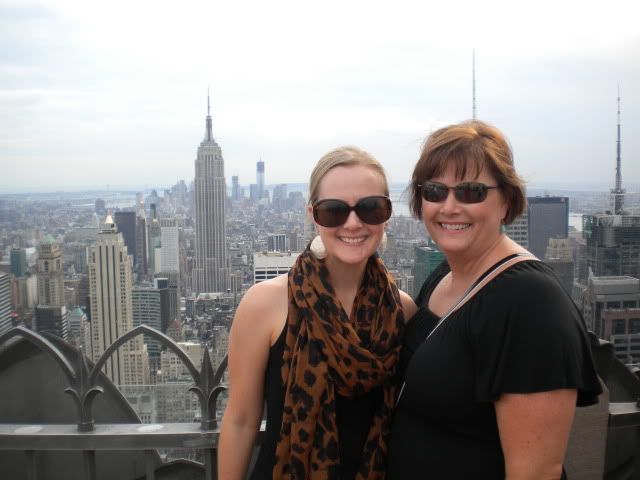 I was sad to make it to the last day of our trip, but a part of me was a little happy about getting home because I was sooo tired! We had one last lunch with Julia, her mom, and Kelsea before we headed to the airport. We ate at the pizza and pasta restaurant inside Eataly, which is one of the neatest places I've been to. There are several Italian restaurants and markets inside one large complex. You pick where you want to eat if you want pasta, pizza, meat, vegetarian, or seafood. This was the best meal I had all week!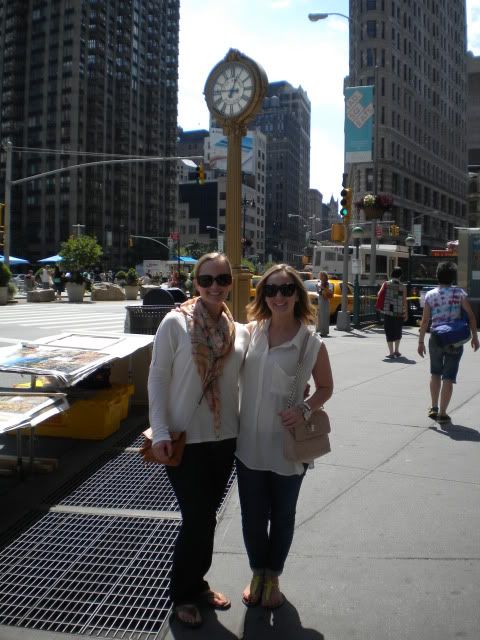 This was an amazing trip, and I cannot wait to go back!