Yes, Baby Arvin now has a name! I had the privilege of throwing a coed shower for Mason and his parents Nicole and Chris, who are so special to Michael and me, this Saturday evening. Michael and I and Chris' parents Kevin and Susan threw the shower together at their home. This was my first opportunity to host a baby shower, and it was so much fun. I enjoyed the opportunity to be creative with the shower, and I fell head over heels in love with the shower's owl theme that goes along with their incredible nursery. I was in charge of the decorations and one food item...I did contribute a dessert by making smore pops. Susan and Chris' sister Mary were rock stars! They made so much delicious food for the shower. I don't know how they accomplished so much. The shower was a lot of fun, and I am so happy that Nicole and Chris got so many great items for Mason who will be here in less than a month!
Mom and Dad! Mason is going to be so good looking ;)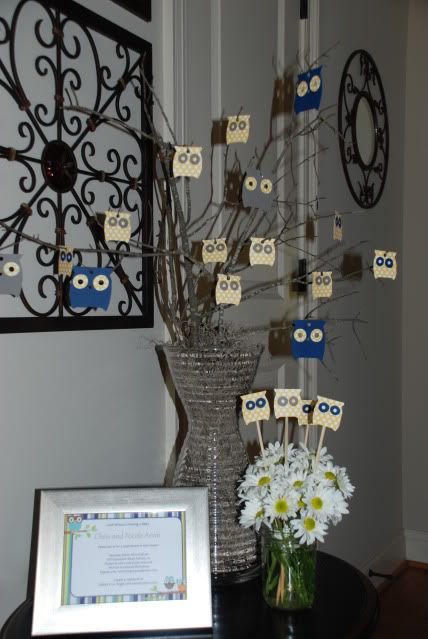 Entry decorations adorned with owls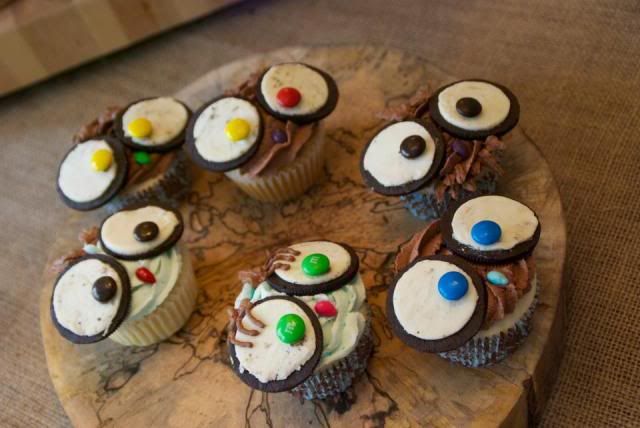 Owl family cupcakes created by Mary
More owl cupcakes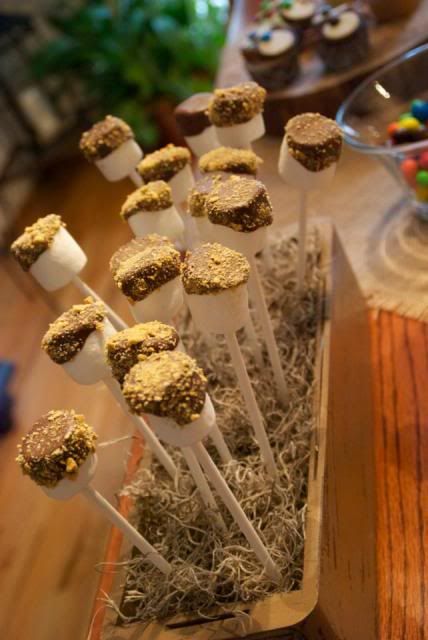 Yummy smore pops!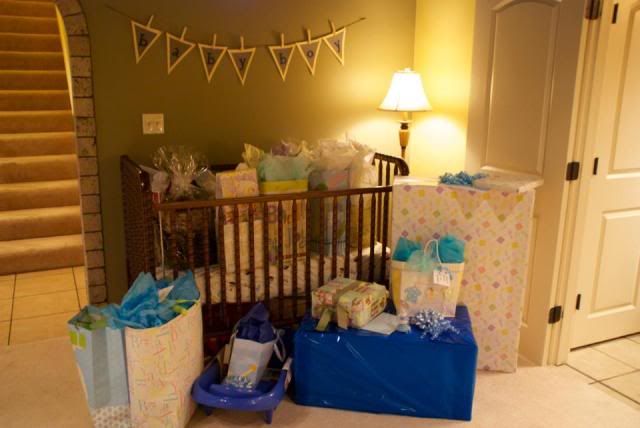 Mason's Presents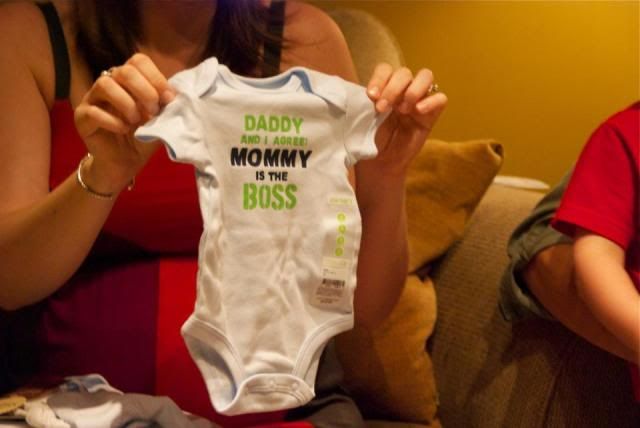 I thought this was so perfect!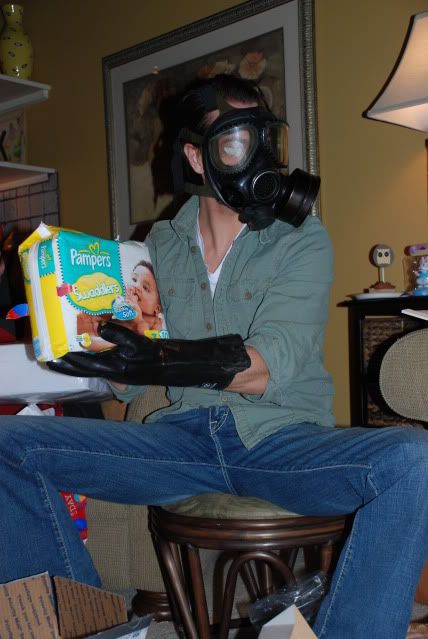 This was the funniest gift of the night from our friend Drew who gave Chris a gas mask for all the late night changes. Ha!!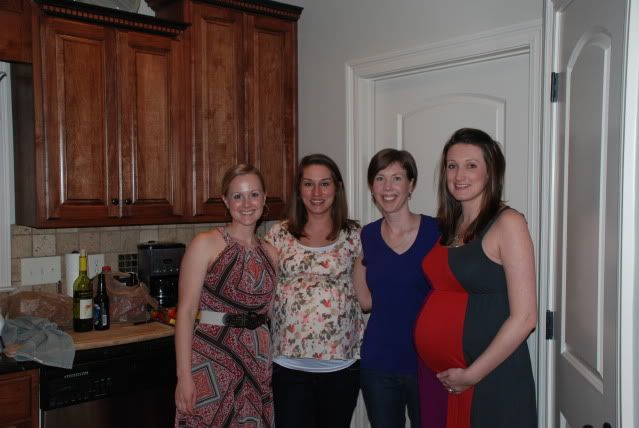 What a difference a year makes....we took this picture of us last year when Jamie was pregnant. Now, both Lindsey (to my left) and Nicole are pregnant. Lindsey's due date was yesterday, and she is in the hospital being induced as we speak. She is having a baby girl named Aldrie. Mason will be here any time, adding another baby boy to the group.
Congratulations Nicole and Chris. I can't wait to meet Mason!
Some pictures were taken by Kristie Arvin.